Finding the right career path
Category : Career and Skills Development | Sub Category : Posted on 2021-05-31 11:58:25
---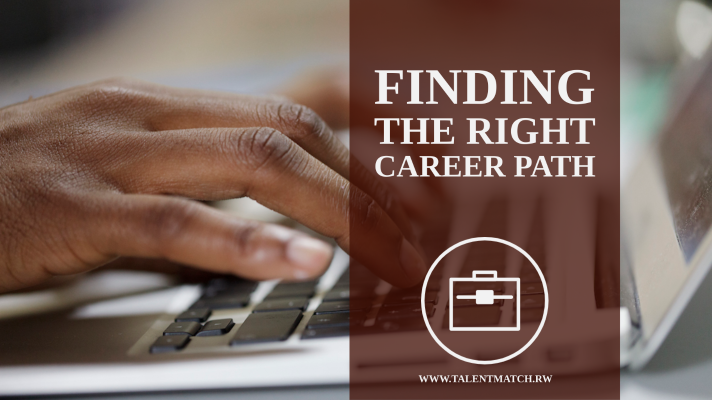 Finding the right career path can be an exciting and challenging process that can influence all aspects of your life. While your first thought might be to choose a profession that pays well, you also need to consider other factors like your lifestyle, personality and interests, all of which can pervade your career choice and how happy you will be or enjoy your career journey ahead.
Choosing a career path, however, is a great way to start out your career to build the right skills, education and experience to find a satisfying, enjoyable job. It's important to reflect on your interests, skills and career goals as you make certain life choices, such as which school to attend, which entry-level job is right for you, or whether to obtain a postgraduate degree or specialized certification. In this article, we learn how to choose a career path by identifying your key skills and interests, matching those qualities to a potential job field and starting a career.
What is a career path?
A career path is a series of jobs that help you progress towards your goals and objectives. Your career path includes the jobs you'll need to reach your ultimate career goal, but it doesn't need to follow a straight line.
Career paths imply vertical growth or advancement to higher-level positions, but they can also include sideways movement within or across different industries.
Examples of career paths
To get a sense of your options, it helps to review examples of career paths for a variety of fields. Keep in mind that some career paths are direct and include specific jobs that move you up the career ladder and are typically followed in order.
Education: teacher → curriculum coordinator → assistant principal → principal

Retail: sales associate → cashier → assistant manager → store manager → regional manager

Restaurant: dishwasher → prep cook → line cook → sous chef → chef de cuisine → executive chef

Editorial: intern → editorial assistant → assistant editor → editor → senior editor → executive editor → editor in chief

Human resources: HR assistant → HR specialist → assistant director of HR → director of HR

Marketing: public relations assistant → public relations representative → assistant director of PR → director of communications
Regardless of whether you're fresh out of university or you're considering a career change, giving your career choice a serious consideration can make a big difference in your overall feeling of success and happiness in life. Below are the tips on how to find the right career path and start making your first moves.
Identify your career goals
Before choosing a career, start with self-reflection by asking and answering certain questions like, What do I want from my career? What are my core values? What are my interests? What are my strengths and weaknesses? What set of skills do I have? Once you answer questions like these and any others that are important to you, you can better research potential career paths. It's also important to revise through your career goals as you grow personally and professionally to ensure your goals remain achievable and in line with your career interests.
Take a career assessment test
Think of taking career related tests. Many pieces need to fit nicely together to build a complete picture of who you are as a professional. You need to consider several factors such as your personality, natural talents, interests, lifestyle and existing skill set. It can be hard to identify all of these by yourself; that's where career testing comes in. Career tests are a great way to uncover your true talents and traits. Your thoughts and opinions can be subjective and inaccurate, making it difficult for you to understand what you want to do in life. Therefore, career tests can help you see yourself in a more objective light and make informed decisions about your career.
Assess your current skill set
Make a list of your current skills, certifications and areas of expertise. You can also ask coworkers and colleagues for feedback about your technical, interpersonal and people management skills. This evaluation can help you find careers that match your experience.
Make a research on specific careers
If you have narrowed down some specific jobs or careers, you can find a lot of information online, from description of positions to average salaries and estimated future growth. This will also help you figure out the practical priorities: How stable is the field you are considering? Are you comfortable with the amount of risk that might result from choosing that career? Is the salary range matching your needs? Will you have to relocate for training or a new job? Will the new job affect your family?
Start networking
Meeting people who work within your potential industries might be one of the most critical steps you take in your career journey. Indeed, research has found that about 85% of all jobs are filled through networking. link We often underestimate the role networking can play in our job search, opting for more conventional methods such as job boards and job adverts. But networking can also play a significant role when it comes to career exploration. The more people you meet from different walks of life, the more opportunities and insights you will gain. Ultimately, networking could help you decide whether a career path is right for you or not by merely talking to others.
Consider your salary needs
Different career paths can have a wide variety of incomes. Find average salaries by job title, company and location on salaries. This can be a good starting point for determining how much money you'll earn in a certain position, as well as your earning potential after you've gained a certain amount of time and experience.
Stay open to change
One way to release some of the pressure of making the right choice is to tell yourself that the career you choose doesn't have to be the right one. You can sometimes be too strict with yourself, thinking there's only one right career and that, if you haven't found it, you have totally failed. When choosing your career path, think about your interests but also be aware that these interests can change over time. This means that your career doesn't necessarily have to follow a straight, linear path, and that's okay.
Consider starting your own business
Deciding to embark on an entrepreneurial journey is always daunting. There's no guarantee of success, and there's no way to be ready for all the obstacles you'll face along the way. In spite of the many challenges of entrepreneurship, pursuing an own business career in any field can be hugely rewarding, and in some cases, life-changing.
At the end of the day, choosing the right career path isn't a process you go through once in your life and then you're done. Instead, careers can change parts of our lives that can offer us immense fulfillment, as long as we stay open to learn more, connect with others in meaningful ways and continue to take steps forward.